2017 Tax Notices
Attention all Lower Alsace Township Residents and Property Owners:
The Township and County 2017 Real Estate Taxes and the Township Per Capita Taxes will be in the mail by the end of February.
 Please note that to avoid waiting in line to pay your Real Estate Taxes,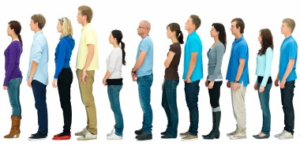 we encourage you to send your payment together with a self-addressed, stamped envelope
  (to receive your receipt of payment) to the address on your tax bill:
Patrick Duggan, Tax Collector
624 Angora Road
Reading, PA 19606
 If you still wish to pay your real estate taxes in person at the Lower Alsace Township Office, please note that the following schedule will be the only dates and times reserved by The Tax Collector for you to pay in person.
APRIL 18TH 9AM-12PM
APRIL 20TH 9AM-12PM
APRIL 24 TH 9AM-12PM
APRIL 26 TH 9AM-12PM
APRIL 22ND 8AM-10AM
APRIL 29TH 8AM-10AM
After these dates you have to pay the Tax Collector by mail
Please note the following changes that were implemented in 2016
FOR ALL Residents 18 and older, please make sure you have received your Per Capita Tax Bill. Your Lower Alsace Township Per Capita Tax will be collected by the Berks Earned Income Tax Bureau.
Please note that any Per Capita Tax bill not paid in 2017 will be turned over to a delinquent tax collection agency for collection and you may be liable for a penalty much larger than the $10.00 tax!
 If you have not received your Per Capita Tax Bill by March 5th, please phone the township office (610- 779-6400) and leave your name and address for a duplicate bill to be mailed to you. Thank you.